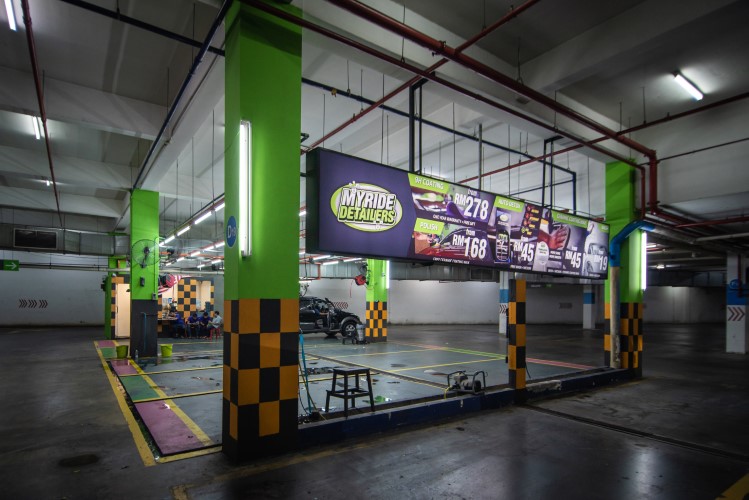 Location: LG-K05 (Lower Ground)
Opening Hours: 10.00am to 10.00pm (daily)
MyRide Detailers
My Ride was born in 1997 in Kanagawa, Japan with its first pro-detailing shop specializing in car wash, car film, and car coating. In 1999, the car coating technological development was placed as their main focus, giving them an edge in the automobile care market.
After this development, Sensha then branched into household car wash products and even manufactured DIY kits for the masses. These kits were distributed to the Japanese market with great success due to their superb quality, which then spurred the company's decision to step into the international market, beginning with China.
The Chinese automotive care market has always had the reputation for being notoriously challenging, as even the wealthy would be reluctant to clean and care for their vehicles, much less the masses. But My Ride has proven that even spendthrifts would be willing to pay for great customer service and products, and has since slowly transformed the public's perception about automotive care, one car at a time.
From then on, My Ride has continued to grow and has been opening partnered branches in Korea, Taiwan, Australia, Hong Kong, Brunei, and now Malaysia, where everyone who parks their car at a My Ride workshop will get to enjoy the benefits of quality cleaning service.